Allegro DVT is a global leader in digital videocompression solutions development
focused on all of the emerging and legacy industry standard formats
such as H.264/AVC, H.265/HEVC, AVS2, AVS3, VP9, AV1,VVC and LCEVC standards with the unique capability to support up to 8Kp60 resolution and frame rate,
as well as up to 12bit pixels and 4:4:4 chroma format.
Allegro DVT has been consistently first to market with solutions for emerging new formats and standards and continues to work
on leading edge developments at the very forefront of what is developed in the industry.
Allegro DVT is a global leader in digital video compression solutions
The IP range includes video encoders, video decoders and video codecs supporting all of the emerging and legacy video codec formats, up 8K resolutions, 12bit pixels depth and 4:4:4 colour format.

 Allegro DVT's senior executive team has extensive experience in the Digital Video and SoC industries:
Active participation in various standardization committees
 
Design and architecture of high-quality digital video hardware solutions and software
Allegro DVT products include:
Compliance test streams
 
Silicon Intellectual-Property (IP) blocks
Allegro DVT customers include:
Silicon vendors
 
IC manufactures of Artificial Intelligence, data centre, automotive, DTV, set-top box, security camera, camcorders, mobile phones and tablet SoCs
Learn more in our corporate introduction video
Allegro DVT wins the Export trophy in the annual ranking of the most successful companies in France
The trophies were awarded to the leaders of the economy live on television (Télégrenoble). Nouar Hamze, CEO, was therefore invited on the set to give his testimony.
To watch the show again: Click here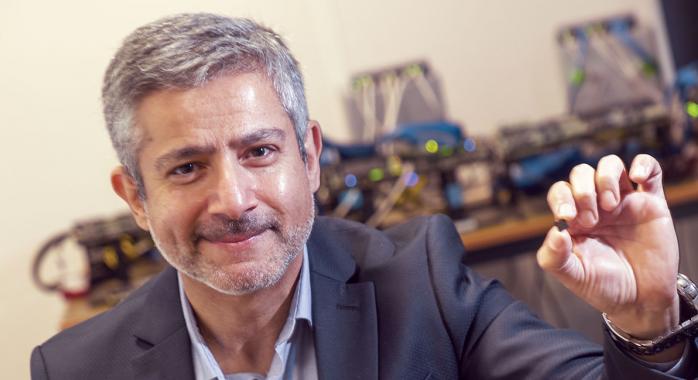 "This performance can be explained by our strategic choices for 2018. We anticipated the demand for compression/decompression solutions in the data centers. Video compression is therefore at the heart of the strategies of data center chip manufacturers."
Allegro is a team of video compression experts, combining many man-years of digital video and SoC industry experience, enabling the company to efficiently deliver best in class solutions in terms of PPA and Video Quality into leading edge designs in the most advanced process nodes. Allegro video Compliance Streams are the defacto standard for all hardware based video decoder validation.